Experience the Benefits of
Membership
All membership plans include a Golf and Golf Fitness Analysis with personalized plan recommendations
(1 hour total – 40 min Golf Swing, 20 Min TPI) plus additional discounts.*
*Analysis not included with the month-to-month membership plan
VIEW PRICING
Membership Packages
$199 /mo
MONTH-TO-MONTH
BAY TIME 10% Off Lessons
PUTTING 5 Hours
Off Peak Bay Time
JOIN NOW
$299 Initiation Fee $149 /mo
PRACTICE
BAY TIME 10% Off Lessons
PUTTING 20% Off Putt View
PUTT VIEW 5 Hours
Off Peak Bay Time
LESSONS 1 Complimentary Golf Fitness Analysis
DISCOUNTS 20% Additional Bay Time, Facilities and Events
JOIN NOW
$499 Initiation Fee $299 /mo
Family
BAY TIME 10% Off Lessons
PUTTING 20% Off Putt View
PUTT VIEW 8 Hours
Off Peak Bay Time
LESSONS 2 Complimentary Golf Fitness Analysis
DISCOUNTS 20% Additional Bay Time, Facilities and Events
JOIN NOW
$299 Initiation Fee $250 /mo
Play Better
BAY TIME 1 Lesson /mo
PUTTING 1 Hour of Putt View /mo
PUTT VIEW 8 Hours
Off Peak Bay Time
LESSONS 1 Complimentary Golf Fitness Analysis
DISCOUNTS 10% Off Additional Lessons, 20% Additional Bay Time, Putt View, Facilities and Events
JOIN NOW
$299 Initiation Fee $199 /mo
Junior
BAY TIME 10% Off Lessons
PUTTING 1 Hour Putt View
PUTT VIEW Unlimited Off Peak Bay Time (1 Hour Max)
LESSONS 1 Complimentary Golf Fitness Analysis
DISCOUNTS 20% Additional Bay Time, Putt View, Facilities and Events
JOIN NOW
$999 Initiation Fee $599 /mo
Corporate
BAY TIME 10% Off Lessons
PUTTING 20% Off Putt View
PUTT VIEW 5 Hours
Off Peak Bay Time
LESSONS 4 Complimentary Golf Fitness Analysis
DISCOUNTS 20% Off Additional Bay Time, Facilities and Events
JOIN NOW
Peak and Off Peak Times
| | | | | | | | |
| --- | --- | --- | --- | --- | --- | --- | --- |
| | Monday | Tuesday | Wednesday | Thursday | Friday | Saturday | Sunday |
| 9AM – 5PM | Off Peak | Off Peak | Off Peak | Off Peak | Off Peak | Peak | Closed |
| 5PM – 8PM | Peak | Peak | Peak | Peak | Peak | Peak | Closed |
What our customers are saying…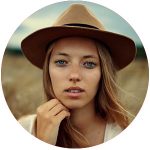 "Lorem ipsum dolor sit amet, consectetur adipiscing elit. Sed tempus nisl quis ornare dignissim. Vivamus tincidunt et sem vitae luctus. Vivamus id mollis nisi. Cras id leo semper."
— Kathy Thomas, WordPress Expert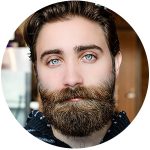 "Lorem ipsum dolor sit amet, consectetur adipiscing elit. Sed tempus nisl quis ornare dignissim. Vivamus tincidunt et sem vitae luctus. Vivamus id mollis nisi. Cras id leo semper."— Eric Wood, WordPress Developer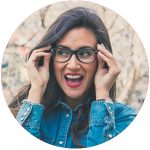 "Lorem ipsum dolor sit amet, consectetur adipiscing elit. Sed tempus nisl quis ornare dignissim. Vivamus tincidunt et sem vitae luctus. Vivamus id mollis nisi. Cras id leo semper."— Melissa Evans, WordPress Consultant
Frequently Asked Questions
What does this product do?
Expand
This product is a like a genie in a bottle. It will do just about anything you wish.
Can my money be refunded?
Expand
Absolutely, but we doubt you'll ever want that. As a matter of fact, we're positive!
How long does a subscription last?
Expand
One year.
Do I have to renew each year?
Expand
Although we don't think you'll ever want a refund, we do offer refunds on a case-by-case basis if it's requested within 30 days of purchase.
Not Quite Ready?
We get it. You want to SEE the SwingFit Golf difference for yourself. Contact us for a FREE tour and consultation.
CONTACT US TO SCHEDULE A FREE TOUR